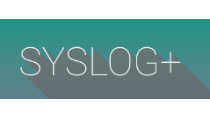 The virtual logistics laboratory is a free online application for use in vocational training in the field of logistics. It supports the trainees to learn about Combined Transport (CT) in a playful approach. The laboratory tool allows the users to design complex transport chains and compare them on parameters such as the amount of CO2 emissions, transportation times and costs. It also provides the teachers or trainers, the possibility to create individual exercises for the transport chains that can be solved by the trainees either by themselves or in teams.

What is the purpose of the virtual logistics laboratory?

The virtual logistics laboratory is based upon the professional qualifications in logistics and the freight forwarding industry, to make a long-term contribution to the reduction of greenhouse gas emissions. It is imperative today to sensitise future decision-makers on environmentally friendly transport systems such as Combined Transport (CT). Moreover, the systematic understanding of complex logistics processes such as CT should be improved in a targeted manner using online tools. It is therefore explicitly aimed at trainees, teachers, and trainers in the field of freight forwarding and logistics.
Completely free of cost access for all users
Online application for digital and playful learning
Possibility to create individual exercises
Clear management of tasks and transport chains developed
Depiction of CO2 emission, cost and time for individual transport chains
Integrated CT knowledge library
Optimised for use on PC and Tablets